(Highlights & Outcomes)
In this two-day training workshop content delivery includes: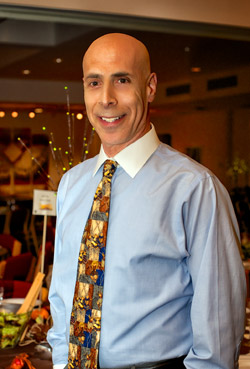 Learning how to adjust their tactics away from a "Pitch-Driven" approach, towards a "Problem Solving/Consultative" approach.
Learning the relationship between customer satisfaction, and the necessity to apply influence.
Learning a repeatable, predictable process for defusing emotion and establishing trust.
Learning a repeatable, predictable process for creating urgency within their customer's minds.
Learning how people make decisions, including the three critical decision points a client faces, and a realistic, persuasive approach to working within these decision points.
Learning how to properly deliver a solution.
Learning how to close logically, including a look at the many myths that surround this particular topic.
Learning how to intelligently open a conversation, as well as set appropriate, realistic expectations for both the seller, and client.
Learning how to work with objections, including learning an approach to working with price and lack of urgency objections.
Learning how to read client personalities through appearance, emails, and phone calls, and adjust selling tactics to conform to these personalities.
Throughout the session, participants:
Role-play to discover more about their personal style and their own natural probing techniques.
Participate in a small group activity to improve probing techniques.
Take part in multiple Mental Agility® exercises to speed up the participant's thought process.
Participate in a round-robin role-play allowing for a group coaching session.
Participate in multiple, standalone triad role-plays to reinforce tactics taught.
Form study groups to examine case studies, develop strategies based on analysis of client position within the model, create probing strategies, prepare multiple levels of questioning, and prepare trial close strategies.
Participate in a full selling simulation allowing those in attendance to sift through all tactics learned taking the next logical step in "real world" strategic decision-making. Participants form study groups to examine case studies, develop strategies based on analysis of client position, opening tactics, questioning sequences, prepare for objections, incorporate trial closes, and more allowing for multiple outcomes.
Outcomes:
A cultural shift away from an "order taking" mentality, and towards a problem solving, consultative process that moves clients through their fear of change.
Multiple repeatable and predictable processes that are measureable.
A system for applying influence that can allow those in attendance to stylize their approach without changing the tactics taught.
The ability to add and grow the tactics to support and grow the process into a true cultural manner.
Job aids for both participant and management to implement what is taught.
Contact Rob for more information and to book your attendance