(Conceptual Overview)
2.5 – Day Workshop
In this 2.5 day workshop content delivery includes: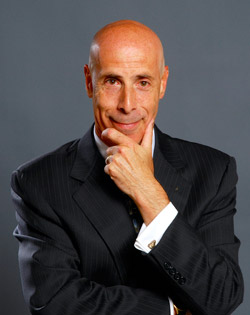 Learning how to warm up a room of participants through various icebreaking techniques.
Learning through a series of presentation deliveries to establish benchmarks, and personal coaching opportunities.
Learning how vary not just question types, but techniques for asking questions.
Learning a series of delivery characteristics unique to adult audiences.
Learning how to truly "sell" your message through a repeatable, predictable, and measureable process unique to the speaking industry.
Learning how to incorporate presentation aids along with the pros and cons of each specific aid.
Learning how to sustain interest within your presentation.
Learning how to deal with various personality extremes often found in presentation audiences.
Learning how to cope with anxiety.
Learning a series of, "Tricks of the Trade" techniques utilized by professional speakers.
Throughout the session, participants:
Deliver multiple presentations to discover more about their natural tendencies and learned techniques from the training itself.
Participate in multiple small group activities to reinforce concepts within the training.
Receive presentation preparation, and consulting with Rob Jolles.
Deliver a final 16 – 20 minute, filmed and personally coached presentation.
Outcomes:
A cultural shift away from "stand and deliver" approach to presentations, and towards a mix of delivery, facilitation, creativity, and true persuasion.
Multiple repeatable, predictable, and measureable processes.
A system of presenting that can allow those in attendance to stylize their approach without changing their personal style.
The ability to add and grow the tactics to support and grow the process into a true cultural manner.
Job aids for both participant and management to implement what is taught.
Contact Rob for more information and to book your attendance