What Should You Expect From Your Speaker?
In preparation, I will be available to discuss plans for my presentation. I will know what your organization does and your specific goals for the presentation you are hiring me to perform.
During the presentation, I will…
Interact constantly with the audience and involve them.
Present well-researched, relevant information.
Use visual aids to enhance the look, feel and impact of my presentation.
Allow for questions and comments from the audience during my presentation.
Relate my points to your organization and people.
After the presentation, I will suggest strategies to continue the impact of my message during follow-up. I will always accept personal phone calls, or emails to follow up on the presentation from individual audience members or executives.
Press Kit
Download this printer-friendly press kit that will provide you with contact information, Rob's full speaker's bio, our client list, information on all books, letters of recommendation, reference information, Rob's introduction, AV requirements, and a full color promotional photo.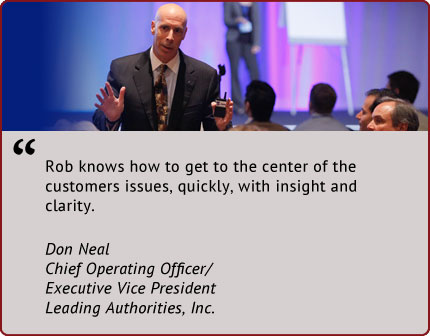 Click here for a pdf view of our Press Kit.
To save a copy of our Press Kit, click on the download button.

Why Is It So Important For Audience Members To Get A Book?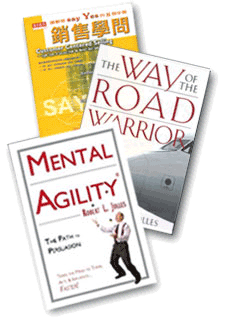 When companies plan meetings, they typically spend thousands of dollars at each meeting on specialty items in
hopes of pleasing the recipients, driving home their message, or building loyalty and gratitude. Trouble is … it rarely works.
Providing a book allows the participants to continue to learn from the speaker. Most importantly, you have a much greater return on your investment. That translates to audience members being more likely to implement the message brought to your meeting. I believe firmly in the distribution of my books, and as such, will never build profit in the sale of books at seminars.
What If You Want Multiple Presentations For The Same Day?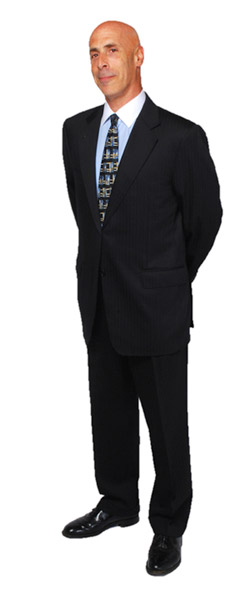 A presentation is not just words. If it were, an article or a phone call would do the job and we could all stay at home. A presentation is a targeted performance. It is the delivery of not only information but also of impact on the listeners. Good information delivered poorly is wasted. Each performance takes special preparation, enormous creative energy and added effort from the speaker.
Jolles Associates, Inc. has presentation fees for, half-day, full day, two, and three-day deliveries. The presentation fee typically includes all the costs of research, preparation, travel time, etc. A second presentation to the same client audience requires no extra travel time and minimal added research. Half-day fees reflect that. They are often dramatically less than two presentation fees