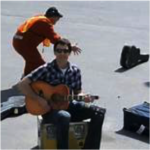 For close to forty years, I've been a loyal United Airlines customer.  In doing so, I've earned various premier status – logging in a minimum of 25,000 miles in the air a year, and crossing the lifetime million mile mark some years ago. Those million miles gets you a few benefits, with one such benefit being designated as a Premier Gold member for life. I took pride in that designation, and I appreciated the perks that came with it. Two such perks, and the only perks a real road warrior would care about, are being allowed to load on the plane early, and most importantly, being able to select a seat in the Premier section of the plane early. When you fly a lot, getting a nice aisle seat with a little extra legroom on a long flight is an absolute must!  I certainly paid the price both financially, and physically, to get that status, and it meant the world to me… until this week.
Being a Million Miler also provided one other perk, and that was being allowed to designate my wife Ronni as a Premier Gold for life as well.  She has paid for that premier level too, spending many a night alone caring for the kids when I was travelling. About three months ago, we got her a nice aisle seat in the Premier Zone for a trip to France this week.  We made a commitment by purchasing that ticket three months ago, in order to make sure she got the seat she wanted.
At 8:50 am on Sunday morning, two days before the flight, we received a text from United saying there was a plane change and she was reseated.  At 10:00 am, I called United to make sure she still had an aisle seat in the Premier Zone and I found out they reseated her 25 rows back in coach.  I was then told there were no more aisle seats left in the Premier Zone, but there were still a few center seats left.
I wish I could tell you what the policy is at United, but from the conversations I had with two different employees, I heard three different policies.  The first was this: "When there's a plane change, seats are randomly assigned."  I didn't like that one, nor did I believe it, so I asked to speak with a manager.
After over ten minutes on hold, (I think they expected me to hang up), a Reservation Lead Supervisor offered me two more answers to my question.  "Once a plane change occurs, seat assignments are made on a first come, first serve basis." She seemed rather proud of that answer until I asked, "How could that many people, on a Sunday morning, all call in within an hour of this text message?"  That's when the story changed yet again to, "Oh, I mean it's done by status; Global Services, 1K, Platinum, Gold, and Silver."   Interesting, but wrong again.  I know from loading onto many a plane, that on any given flight, there just aren't that many people ahead of Premier Gold flyers.
My guess is the first non-manager had it right, and the reseating was done randomly.  Of course, this is beyond stupid, and lying makes it worse. What came next in our Sunday morning conversation truly turned my stomach. When I told the Reservation Lead Supervisor that not only was this unfair, but that my wife has a back issue and a middle seat was going to be extra difficult, I was told, "Sir, you can't imagine how difficult plane changes like this are for an airline. It's hard on all of us."  And that's when I lost my cool.
It's easier to learn from individuals and/or companies that do things the wrong way then it is from those that do things the right way.  When things are done the right way, we barely notice and hardly remember.  When things are done the wrong way, it hits us right between the eyes, and we always remember.  Here are two things I hope you remember from this story:
Firstly, when you are in the process of disappointing a customer, don't ever, ever tell the customer how difficult it is for you.  In this case, that was the equivalent of waving a red handkerchief in front of a bull. If you are going to break your commitment, I'd suggest you choose not to make up stories or to lie about your policy. I'd recommend you simply acknowledge the customer's concern and see if you can muster up a few, well-worded empathetic words.  Something like, "I can understand your frustration" might have been a good start.
Secondly, understand that your actions can have far reaching repercussions. If this ticket had been me, and I had a bad back, and I was treated me in this way, I would have been very angry.  But it isn't me – it's my wife… and that one is going to cost United Airlines.  I won't forgive, and I won't forget.  I've got plenty of miles on American and Delta, and that's where my business will be going.  It's just one Premier Gold lost by United, and feel free to fly them if you dare, but remember: United breaks guitars, and commitments!  (Apparently, when they do this, they want you to feel sorry for them!)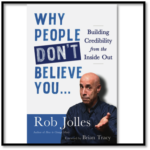 I won't be believing United Airlines anymore, but if you want to be believed, your time is at hand.  Even though the book comes out on October 2nd, you can pre-order your copy on Amazon today!
Facebook Comments
comments
Google+ Comments