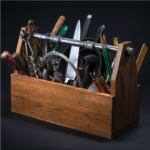 And so, here we are; smack dab in a sea of uncertainty!  It's not just uncertainty; it's a sea of many synonyms:  unpredictability, unreliability, precariousness, reservation, doubt… well, you get the point.  Uncertainty is like dental pain.  The fear of the pain that may come is always worse than the pain itself.  Nobody likes uncertainty.  Yet, given these uncertain times, I'd like to tell you how my Dad used to successfully cope with times like these.
My dad was a salesman.  He had some good months, and he had some bad months, and from time to time, he had some uncertain months.  These were the months when he had no clients to see, and wasn't really sure what was happening with his career.  These were also the times when most would become depressed, and be overwhelmed by worry… but not Lee Jolles.  He was not a worrier; he was a shelf builder.
From as early as I can remember, I recall coming home from elementary school and occasionally seeing my Dad roaming around the house as if he was on a mission.  With his homemade wooden tool box in hand, he was off to build some shelves.  I never asked why he wasn't at work. I just happily carried on with my duties as a kid, as he happily carried on with his duties as, well, a shelf builder.  This would often last a week or two, and then he would be off again to carry on his normal duties of going to his office, and resuming his obligations as a salesman.
As I got older, I noticed this pattern would repeat itself.  He built shelves in the garage, he built shelves in the bedrooms, he built shelves in the kitchen, he built shelves in the laundry room, and when he could no longer find locations to build shelves in his own house, he'd load up his car with his trusty wooden tool box, and he built shelves in my older sibling's houses!
One time, I finally got the courage to ask him why he would build shelves at such unusual times.  He told me this:
"In life, there are always uncertainties.  For me, it's the uncertainties of selling, and bringing home a paycheck to take care of my family.  Sometimes, no matter how hard I try, I just don't have customers to see. It's not a lack of effort; I'm working hard and trying as hard as I can.  Rather than beat myself up at the office, I come home.  Moments like these come and go; they always do. I like to think about what I'll look back and remember about these tough times… once they're over.  Do you want to remember that you used these unusual times to sit and fret, and worry about what you could not control to begin with?  Or, do you want to look back and remember that you used these unusual times to spend precious time with your family, or accomplish a goal you've been wanting to do, but never had the time to do?  For me, that's building shelves.  We can always use more shelves!"
So here we are, staring into a sea of unknowns, a time at home that isn't exactly work, or vacation.  Rather than wringing our hands, walking in fear, misusing our imagination, and worrying, we can focus on a few other things – more productive things.  We can focus on being responsible regarding our health, and the health of others, and we can assume leadership roles within our families, communities, and businesses.
However, we can also use this pause in our lives to seek out other opportunities and accomplish goals we've been putting off.  Take a moment, and ask yourself, "What is it I've always wanted to do, but never had the time to do it?"  For some, like Lee Jolles, that might mean building shelves. For others, that might mean writing a short story, painting a room, dusting off an old instrument, cleaning out a basement, learning a language, attending an endless list of online training, and so much more.
I can't look into the future and tell you when this will all be over, or when we can all get on with our lives.  No one can. What I can say, with some level of certainty, is that at some point, in the not too distant future, life will return to normal.  How will you look back on this moment in time?  I say we follow the lead of Lee Jolles, grab our own version of a wooden tool box, and get started building something that we've been putting off for far too long.  If you're able to do this, perhaps you'll be able to look back at this period in time a little wiser, a little more grateful, and with a couple of significant accomplishments to be proud of.
"Pocket Sized Pep Talks" is up and running now!  Given the news of the day, I've decided to step up my creation and delivery of podcasts.  We can ALL use a pep talk, and I'm going deliver!  I've just posted a five minute Pep Talk on "Hope."  https://podcasts.apple.com/us/podcast/pocket-sized-pep-talks/id1497772972 We need to rely on hope more than ever, and yet we tend to shy away from the word.  Give me just five minutes, and I think I'll be able to remind you just how important hope really is!
I had the pleasure of sitting down Jeremy Webb, from Organizational Engineering, who discusses his own, unique version of consulting.  https://podcasts.apple.com/us/podcast/pocket-sized-pep-talks/id1497772972   Listen – follow – rate – review!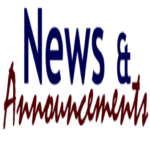 Facebook Comments
comments
Google+ Comments