I'm a talker.  No news there.
I'm from a family of talkers.  Bump into anyone who came from the Jolles clan and you won't question that statement either.
I love teaching, motivating, and inspiring people, and I have been doing it for almost 40 years now.  I have no interest in stopping anytime soon.
What's more, for eleven years now, I've written over 300 BLArticles® with the intent of sharing information with those of you who are kind enough to read them.  I'll continue to write those BLArticles®, but as Bob Dylan once wrote and sang, "The Times they are a-Changin."
Folks, I'm starting a podcast.
I've been a guest on dozens of podcasts, but over the holidays, I decided to join the ranks of over 700,000 active podcasts. I suppose some would see that as some pretty intimidating statistics, but there are some other statistics that caught my eye and got me excited:
32% of us listen to podcasts at least once a month.
That same 32% subscribe to an average of six shows.
165 million people in the US have listened to a podcast – that's about 51% of the US population!
Gender does not appear to be significant and is balanced at 52% men and 48% women.
Perhaps the success and rise of podcasts can be attributed to this genre's listening versatility, allowing podcasts to be played on almost any internet-enabled device such as smartphones, tablets, laptops, and even desktop computers.  Listening to podcasts doesn't really involve "screen time," which is comforting to some people. You don't have to stare at a screen, so you can listen while you're driving your car or doing another activity.
Perhaps as a result of all of these facts and figures, I decided to begin my own podcast!  Much like the goal behind the BLArticle®, my hope is to create a program that will inform, entertain, motivate, and inspire.  Each podcast will appear every other Friday morning, and it will feature interviews with inspiring individuals.  I want to keep them somewhat short – around 30 minutes or so, and hope they will act as a pep talk, and so I landed on the name:
Signing up is easy!  If you're one of the 32% that have already listened to podcasts, look the show up, and sign on up!  If the world of podcasting is new to you, climb on board, and we'll stumble down this path together.  Whatever your podcasting background might be, hit the link on either the name or picture above, and join me!
I've got a two show head-start on you so when you do sign up, you'll have a choice!  If you've ever dreamed of being an entrepreneur, my first show features Glenn Cackovic, Managing Partner of GlobalMacro Partners, LLC. He discusses the lessons and challenges of taking the leap from corporate America in, "Tips on Becoming an Entrepreneur."
If you've had your share of getting knocked down, and then getting back up, you'll appreciate hearing retired United States Air Force (USAF) Colonel JV Venable. He is a graduate of the USAF's Fighter Weapons School (Top Gun), and former commander and demonstration leader of the USAF Thunderbirds; I call that podcast "Fighting for your Dream."
It's going to be a learning experience, but I promise you this:  Listen, subscribe, rate, and review, and I'll not only work my tail off to keep getting better, but I'll also provide you with content that will be worth your while to listen to!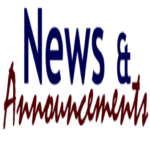 Facebook Comments
comments
Google+ Comments