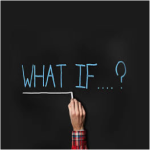 I was raised by a salesman, and you could say that selling is in my blood. Between boy scouts, sports teams, and school clubs, I have sold a bunch of different things. I have sold light bulbs, first aid kits for cars, doughnuts, fertilizer, toothbrushes, and I sold them all door-to-door. When I graduated from the University of Maryland, the first thing I wanted to do was sell, and within two weeks, I got my wish.
I was hired by the New York Life Insurance Company and I never doubted that life insurance was a necessary product. Unfortunately, I had difficulty convincing others. After all, it's kind of rare to wake up, yawn, stretch, and proclaim this: "I kind of feel like buying life insurance today!"
As a matter of fact, as a life insurance salesman, my phone rang exactly twice in my three years of selling insurance. The first time it rang, I was thrilled; I had a client actually looking for life insurance! The second time it rang, I responded by asking this: "What did the doctor tell you today?"
It doesn't take a great deal of skill to help another person who is already looking to make a change. It does takes a great deal of skill, however, to help someone find the desire, and the courage, to change before a loss or failure occurs.
The person who becomes ill, and cannot buy life insurance, knows this.
The person who receives a DUI, and loses his or her license, knows this.
The person who struggles with relationships, and loses his or her job, knows this.
The person who fails to make difficult business decisions, and then loses his or her company, knows this.
In a sense, you have two basic choices. You can tell someone what it is that he or she must do to avoid a catastrophe, or you can wait for that catastrophe to actually occur. Neither are viable choices if you actually care about the person you seek to help. The fact that people will avoid addressing problems until they become large problems, is not a reflection of stubbornness, or even procrastination. It is human nature. If you truly want to help someone, there is another way.
True selling doesn't focus on what is; it focuses on what if?
The words you are looking for to begin your questions are this: "What if…?"
The person who feels well and can buy life insurance needs to be asked, "What if you get sick?"
The person who drinks and drives, yet has never received a DUI or lost his or her license needs to be asked, "What if your luck runs out?"
The person who has never lost a job, even though he or she has no desire to fit in, needs to be asked, "What if you are placed on a team with a manager who feels fitting in is of paramount importance?"
The person who owns a successful company, yet has become lazy about keeping the company up-to-date, needs to be asked; "What if the company doesn't keep pace with the companies of tomorrow?"
It's been many years since I worked for New York Life, but I credit that company, and that industry, for teaching me this invaluable lesson: the art of helping someone else make difficult, yet proactive, choices. The irony is that often, you will be pursuing a conversation about a problem that doesn't even exist yet. Starting down that path with a simple phrase like, "What if…" could truly save someone from his or her own lack of foresight. That's a conversation worth investing in.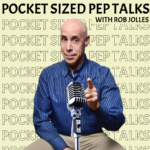 What do you get when combine energy, enthusiasm… and great content?  You get a "Pocket Sized Pep Talk!"  Tune in and you'll hear a collection of BLArticles®, conversations, and interviews that are sure to teach, motivate, inspire, and dare I say, entertain!   https://podcasts.apple.com/us/podcast/pocket-sized-pep-talks/id1497772972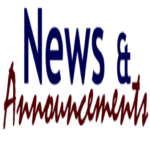 I had the pleasure of appearing on Robert Miller's, Follow Your Dream Podcast and thoroughly enjoyed the discussion.  We go way back in this conversation to my first memories of performance… at age four!  I'm sure you'll enjoy it!  https://follow-your-dream.simplecast.com/episodes/rob-jolles-superstar-salesman
I also mixed it up with a wonderful podcaster, Terry McDougall on her Marketing Mambo show.  As she puts it, we "Cha-cha-chatted!"  If you want to hear sales and marketing go toe-to-toe, you'll enjoy this show. https://www.buzzsprout.com/1569061/8172686-the-art-of-influence-in-sales-and-marketing-with-rob-jolles
I recently did a podcast with a wonderful, new, and up-and-coming star named Jahmaal Marshall.  His podcast is called, "Listen Then Speak."  I've done a lot of podcasts, but we got into topics I rarely talk about, and I'm quite sure you'll enjoy the show!  https://podcasts.apple.com/us/podcast/listen-then-speak/id1550684472
I've appeared on the "Small Business Advocate Show" with Jim Blasingame for almost 20 years now, and you'll find dozens of our conversations on his website.  We just sat down a few weeks ago for a great conversation about selling fundamentals and the strategic use of stories.  Here's a link to over 100 interviews done over the years, including my most recent interview that explores our many behaviors we display that are based more on a default mechanism than actual logic. https://www.smallbusinessadvocate.com/small-business-experts/rob-jolles-134
We posted a video series on delivering amazing online presentations with my friend, Jeremy Webb.  We go over some great stuff including:
How to Select the Best Equipment for Online Presentations
Pro Tips for Sustaining Interest in Online Presentations
How to Look Like a Pro!
Public Speaking Anxiety Tip
Virtual Office Setup for Online Presentations
You'll find the whole playlist here: https://www.youtube.com/playlist?list=PLRO7BsBDl6oL-6ZPW3O01x-g5PiR38ljL
I was recently interviewed on the "Salesman Podcast," which was a lot of fun. If you're looking to Change Minds, check out this podcast: https://www.salesman.org/the-simple-step-by-step-process-to-influence-anyone-with-rob-jolles/
I loved talking about the book, Why People Don't Believe You on a podcast that I'm sure you'll like called Onward Nation: https://predictiveroi.com/podcasts/rob-jolles/
After 30+ years as a professional speaker and trainer, one of the most common questions I get is this: "How do we make sure the training sticks?"  Take a moment and listen to this podcast; "SalesChats" with John Golden.  If you want to know why most training fails, listen up! https://www.youtube.com/watch?v=KR3dDOlTK7U&list=FLxBXKhqz0xBwbUPMqNthAJA&index=2&t=1293s
Facebook Comments
comments
Google+ Comments