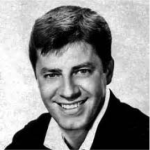 As a little boy, I loved watching comedians – both old and young. In my office, I even have a wall filled with pictures of Red Skelton, Milton Berle, Buddy Hackett, Sid Caesar, Jackie Gleason, Laurel and Hardy, Dick Van Dyke, Phil Silvers, Don Rickles, and George Carlin. But the prime spot on that wall has always belonged to Jerry Lewis. I can assure you, this was no accident.
For an entire generation… or two, Jerry Lewis became easy fodder for the people who didn't like him. Let's just say he became a bit unfiltered, so he was an easy mark for those who just didn't understand him. But if you think Jerry Lewis was not one of the greatest performers of all time, you missed a few things.
If all you saw were his last few Muscular Dystrophy telethons, with obscure guests on an obsure channel, you missed decades of telethons that simultaneously took over every major network. Each telethon showcased the greatest stars from multiple generations.
If all you saw was a man who was never nominated for an Academy Award, you missed the part about him being nominated for the Nobel Peace Prize for his five decades spent raising funds to combat muscular dystrophy. Lee Jolles, my father, told me on more than once occasion: "You don't give with your checkbook; you give with your time." Jerry gave of his time for close to 70 years and raised over 1.5 billion dollars to help fight this terrible disease.
If all you saw was an actor in some old movies, you missed the part about him opening up doors for countless other actors and comedians to write, direct, and star in their own movies. He invented, and received a patent for, the Video Assist, which allowed directors to see instantly what they are filming.
If all you saw was a director who only knew how to direct his own form of comedic movies, you missed the part about him teaching other directors at the University of California with students that included Steven Spielberg and George Lucas.
If all you saw was a man who made a string of B movies with his comedic partner Dean Martin, you missed the part about a comedic team that went on to have to #1 television show, #1 record, #1 radio show, #1 movie, and #1 nightclub act… simultaneously!
I "met" Jerry Lewis two times in my life. Once was on Broadway, when he was performing the role of the devil in "Damn Yankees." Oh, we didn't quite meet in person, but I watched him perform in a show I had performed in twice myself. He nailed the lead in that musical, and it was unforgettable. I was in awe.
The second "meeting" was about a year and a half ago at the Lincoln Theatre in Washington, D.C. He was performing in his one-man show. He sauntered out onto the stage and said, "I turn 90 in a week. Is it okay if I sit down?" Again, I didn't quite meet him in person, but watching him crush that show by narrating key comedic scenes in his life, and mixing in a few classic jokes from the past, was mesmerizing.
Was he a man without flaws? No. Few of us are. Hearing Rob Schneider refer to Lewis & Martin as, "the Beatles of comedy," and seeing Jim Carrey's tweet of "I am because he was!" says it all.   As for me, the world feels a little less funny today. Quite simply, Jerry Lewis taught a five-year-old boy how to laugh, and how to make others laugh. My comedic idol has left this earth, but I'd like to think that a little bit of Jerry Lewis lives on in all of us.  Let's honor him by learning and applying the lessons he taught us. Let's try to give of our time to help those less fortunate. Let's be creative and unafraid to push the boundaries a bit. Let's work hard and above all else, let's never be afraid to let out that inner child who lives in each one of us. RIP Jerry.
Is now the time for you to write your business book? Join me for four Monday evenings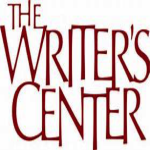 in the month of September at The Writer's Center in Bethesda, Md. and 
I'll show you how it's done! https://www.writer.org/online-workshops?&nccsm=21&__nccspID=5693
Facebook Comments
comments
Google+ Comments