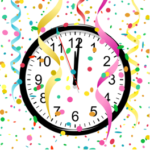 I'm a New Year's Eve man.  No doubt about it, and I'm not ashamed to admit it.  What can you say about New Years Day that isn't positive?  Christmas is a wonderful holiday, but not everyone celebrates Christmas.  The same could be said for Kwanzaa, Bodhi Day, Hanukah, Festivus, and many more.  All wonderful days for those who celebrate… but not holidays for everyone.
Then there's New Years Day.  I've always called it, "The Can't Miss Holiday."  That's because, even in years like these, there are only two scenarios that can present themselves on this holiday:
Scenario #1. The present year has not been a good year.  For many, this past year has been difficult professionally, and/or personally.  The New Year symbolically signals it's over; it's behind you; it's done.  Remember 2009?  I don't remember a whole lot of businesses that were flourishing.  I, for one, could not wait to have that long, long year to come to an end.  Eventually it did.  Somehow, moving to another year presented a clean start.  It provided a psychological boost.  I look forward to saying, "Goodbye to 2020!?"
Scenario #2. The present year has been a good year. Perhaps the year has been a successful year professionally, or personally.  The New Year may symbolically signal it's over, but why would that be disappointing?  Most people I know who are coming off a strong year can't wait to get at the next one! Before you throw your arms in the air and mutter, "Who had a strong year this year?" remember it has been a good year for some.
There are few who have been spared from the crushing blows delivered by 2020, but that makes me appreciate this can't miss holiday even more.  You see, today is a new day – a new year – a new attitude. We may have to look extra hard to find the positives from this past year, but let me remind you of a few:
We started a work-at-home revolution.
We elected our first female vice president.
We saved millions of lives with new vaccines.
We made the land greener, and the oceans cleaner.
We saw carbon emissions fall by the largest amount ever recorded.
We set pet adoption records and saved a lot of homeless dogs and cats.
We not only rediscovered virtual communication tools like Zoom, we'll never forget them.
Did you make some New Year's resolutions?  Good for you, and even better if you set goals you have a realistic opportunity to meet.  How you celebrate New Years Eve is up to you.  Drink, think, dine, wine, or sleep the night away; it's irrelevant to me.  My wish for you is this: Regardless of the year you wrapped up, learn from it. What parts of this past year we're positive?  Ask yourself why, and commit yourself to not just repeating it, but improving upon it.  It's been a difficult year for many, including me, but push past the obvious.  If you could live this year again, ask yourself what you would have done differently, and commit yourself to learning from it.
For some, it's just another day on the calendar, but for people like me, it's far more.  It's a clean slate for a new year; a year full of possibilities.  It's a chance to reflect on the positive ways you coped with a tough year, and the things you might have done better. It's inclusive and it provides an important moment for us all to simply stop and think.  Enjoy the opportunity to make 2021 your best year yet!  Happy New Year!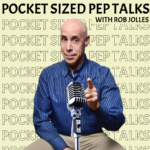 Want to listen to this BLArticle® read by the author?  Tune in to "Pocket Sized Pep Talks" and you'll hear a collection of BLArticles® and interviews updated often! https://podcasts.apple.com/us/podcast/pocket-sized-pep-talks/id1497772972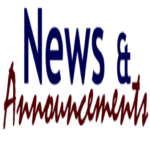 I've appeared on the "Small Business Advocate Show" with Jim Blasingame for almost 20 years now, and you'll find dozens of our conversations on his website.  We just sat down last week for a great conversation about selling fundamentals and the strategic use of stories.  Here's a link to over 100 interviews done over the years, including my most recent that explores the myths and techniques involved in closing. https://www.smallbusinessadvocate.com/small-business-experts/rob-jolles-134
We posted a video series on delivering amazing online presentations with my friend, Jeremy Webb.  We go over some great stuff including:
How to Select the Best Equipment for Online Presentations
Pro Tips for Sustaining Interest in Online Presentations
How to Look Like a Pro!
Public Speaking Anxiety Tip
Virtual Office Setup for Online Presentations
You'll find the whole playlist here: https://www.youtube.com/playlist?list=PLRO7BsBDl6oL-6ZPW3O01x-g5PiR38ljL
I sat down for an interview with one of my favorite podcasters, Jay Izso, on his show, "A New Direction."  We sat down for a little over an hour and went at it!  If you're presenting online, you'll want to hear this interview. Normally, I sit down for a few minutes… but not with Jay. We go over a LOT of helpful hints here!  Here is the direct link to that interview:
I joined @Dan Englander on The Digital Agency Growth Podcast where we talked about transitioning from in-person to teleconference sales. Some topics we covered:
Why sales is a transferable skill but marketing is domain-centric.
The important consistencies and differences in teleconference sales.
Why objections are good.
Why product knowledge is overrated.(Don't shoot the messenger!)
My Three P's of sales performance.
I was recently interviewed on the "Salesman Podcast," which was a lot of fun. If you're looking to Change Minds, check out this podcast: https://www.salesman.org/the-simple-step-by-step-process-to-influence-anyone-with-rob-jolles/
I loved talking about the book, Why People Don't Believe You on a podcast that I'm sure you'll like called Onward Nation: https://predictiveroi.com/podcasts/rob-jolles/
After 30+ years as a professional speaker and trainer, one of the most common questions I get is this: "How do we make sure the training sticks?"  Take a moment and listen to this podcast; "SalesChats" with John Golden.  If you want to know why most training fails, listen up! https://www.youtube.com/watch?v=KR3dDOlTK7U&list=FLxBXKhqz0xBwbUPMqNthAJA&index=2&t=1293s
Facebook Comments
comments
Google+ Comments