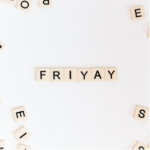 As a kid, I remember looking forward to Fridays. Although you had to work your way through the day, you knew that, at the end of that day, the weekend would begin! I think I probably had a kind of pep in my step, since I knew that fun was only hours away. I looked forward to all kinds of things: Sometimes it was a movie, or getting together with friends, or maybe something as simple as a big bag of Lays Barbecue Potato Chips. It almost didn't matter because fun was hours away.
As I got older, I never outgrew my fascination with Fridays. No matter what my age, or my job, Fridays seem to be waiting for me like an old friend. If Fridays could talk, it would be saying: "You worked hard this week; take a couple of deep breaths and reward yourself with something fun."
It wasn't easy getting to those Fridays. Fortunately, Thursdays chipped in with a little bit of help and I always felt a bit peppier because I knew it was almost Friday. The pandemic made the slow march to Friday even slower by confining us to our homes. Each day started looking the same, and Fridays, along with the weekends themselves, began to lose their luster. That's when it hit me: If Friday is such a fantastic day, why can't we invent another day just like it?
About six months into the pandemic, I did just that: I invented something I call "Weekend Wednesday." The rules are quite simple: You treat it just like a Friday.
If you tend to dress casually on Friday, you do that on Weekend Wednesday.
If you often go out for dinner on Fridays, or bring food in, you do that on Weekend Wednesday.
If you tend to have a little desert after dinner on Fridays, you do that on Weekend Wednesday.
Whatever simple pleasures you line up for a Friday evening, line them up on for the evening of a Weekend Wednesday! Yes, you'll be working during the day on Weekend Wednesdays, but once you finish working, you'll have a nice evening to enjoy! You'll find that Tuesday will feel a little better because you know that it's almost Weekend Wednesday! By the time you wake up on Thursday, you'll be well on your way to Friday.
For those of you who frequently read these BLArticles®, you probably know that we're going to go deeper into the value of a Weekend Wednesday. We're going to use this day, and the feelings it creates, to remind us of an even bigger message. Why are we so stingy ladling out simple pleasures that make us happy? Are we afraid we don't deserve them? A quote from the movie, Unforgiven, says it all: "Deserve's got nothin' to do with it." Knowing a nice evening awaits you will inspire you to work harder and be more positive.
Are we afraid these rewards will somehow make us weaker? I'll argue that anything that allows us simple pleasures puts energy back in our battery and makes us stronger, not weaker. For years, I've proven this point with a slightly unorthodox move I've applied when coaching individuals to sell. It doesn't take a genius to encourage someone to reward themselves when he or she has made a sale. However, I encourage those I work with to apply that same level of reward when he or she does not make the sale. The only rule is this: They have to know that no shortcuts were taken, and they did all they could to succeed. There are so many things we cannot control; I'd rather reward the effort made instead of just the outcome.
So, jump on board, and please join me for Weekend Wednesdays! Watch what happens to your entire week! Allow it to remind you of the importance of rewarding hard work and effort. It is just as important as rewarding the positive outcomes.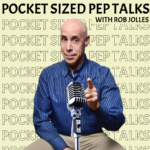 What do you get when combine energy, enthusiasm… and great content? You get a "Pocket Sized Pep Talk!" Tune in and you'll hear a collection of BLArticles®, conversations, and interviews that are sure to teach, motivate, inspire, and dare I say, entertain! https://podcasts.apple.com/us/podcast/pocket-sized-pep-talks/id1497772972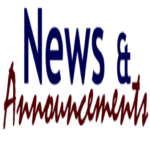 I Zoomed my way to India to speak with Motivational Diaries, and Ashish Janiani. We spoke for about 30 minutes about sales processes and training for success.
If you want to read some "Life Lessons" I was able to share in a recent interview, you'll find them here: https://worldclassperformer.com/short-life-lessons-from-robert-jolles/
I had the pleasure of appearing on Robert Miller's, Follow Your Dream Podcast and thoroughly enjoyed the discussion. We go way back in this conversation to my first memories of performance… at age four! I'm sure you'll enjoy it! https://follow-your-dream.simplecast.com/episodes/rob-jolles-superstar-salesman
I also mixed it up with a wonderful podcaster, Terry McDougall on her Marketing Mambo show. As she puts it, we "Cha-cha-chatted!" If you want to hear sales and marketing go toe-to-toe, you'll enjoy this show. https://www.buzzsprout.com/1569061/8172686-the-art-of-influence-in-sales-and-marketing-with-rob-jolles
I recently did a podcast with a wonderful, new, and up-and-coming star named Jahmaal Marshall. His podcast is called, "Listen Then Speak." I've done a lot of podcasts, but we got into topics I rarely talk about, and I'm quite sure you'll enjoy the show! https://podcasts.apple.com/us/podcast/listen-then-speak/id1550684472
I've appeared on the "Small Business Advocate Show" with Jim Blasingame for almost 20 years now, and you'll find dozens of our conversations on his website. We just sat down a few weeks ago for a great conversation about selling fundamentals and the strategic use of stories. Here's a link to over 100 interviews done over the years, including my most recent interview that explores our many behaviors we display that are based more on a default mechanism than actual logic. https://www.smallbusinessadvocate.com/small-business-experts/rob-jolles-134
We posted a video series on delivering amazing online presentations with my friend, Jeremy Webb. We go over some great stuff including:
How to Select the Best Equipment for Online Presentations
Pro Tips for Sustaining Interest in Online Presentations
How to Look Like a Pro!
Public Speaking Anxiety Tip
Virtual Office Setup for Online Presentations
You'll find the whole playlist here: https://www.youtube.com/playlist?list=PLRO7BsBDl6oL-6ZPW3O01x-g5PiR38ljL
I was recently interviewed on the "Salesman Podcast," which was a lot of fun. If you're looking to Change Minds, check out this podcast: https://www.salesman.org/the-simple-step-by-step-process-to-influence-anyone-with-rob-jolles/
I loved talking about the book, Why People Don't Believe You on a podcast that I'm sure you'll like called Onward Nation: https://predictiveroi.com/podcasts/rob-jolles/
After 30+ years as a professional speaker and trainer, one of the most common questions I get is this: "How do we make sure the training sticks?" Take a moment and listen to this podcast; "SalesChats" with John Golden. If you want to know why most training fails, listen up! https://www.youtube.com/watch?v=KR3dDOlTK7U&list=FLxBXKhqz0xBwbUPMqNthAJA&index=2&t=1293s
Facebook Comments
comments
Google+ Comments