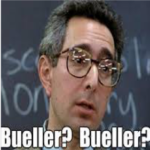 I'm sure you've heard this saying: "If you want to learn something, teach it." Well, I'd like to add something to that saying: "If you want to learn something, teach it, and if you want to learn how to become a great teacher, teach something that's challenging!"
When I had just graduated from college and I found my first job selling life insurance, I had a dream of becoming a professional speaker. To get there, I needed to learn the art of presenting, and I needed to establish myself as a corporate trainer.  With two years of experience selling life insurance, and little to no experience on the corporate training side of things, I began to comb the Want Ads[1]. Soon I found myself in an interview with Computer Sciences Corporation, (CSC).
It turned out that CSC had won a contract to run the National Flood Insurance Program for the Federal Emergency Agency, and they liked the fact I had insurance experience.  They had no idea that life insurance, which is what I sold, had absolutely nothing in common with property and casualty insurance – which is what they wanted me to teach.  The only commonality was the word "insurance."  Nevertheless, I was thrilled to be hired, and I was excited to begin my corporate training assignment.  I vividly remember thinking this: "Well, I fooled them!"  Once I learned more about the job, however, I realized that they had fooled me!
The assignment was to learn all there was to know about flood insurance.  I learned fascinating topics like the history of floods, how to rate a flood insurance policy, all about underwriting, claims, and more.  I remembering thinking this: "This has got to be the dullest material every put in a notebook.  It can't possibly get worse!"
With a fresh knowledge of the ABC's of flood insurance, I was sent on the road to teach two-day workshops on the wonders of flood.  You might ask, "What's worse than teaching sixteen hours of mind-numbing material?"  The answer is this; I had to teach it to low reacting audiences.  Unbeknownst to me, I was about to take my series of dry modules, (pardon the pun,) and teach them to hundreds of claims adjusters, actuaries, and underwriters.  Swell people, but not the most responsive in workshops!
I certainly had days that left me wondering what in the world had I gotten myself into!  It was clearly a challenge, and I was determined to make flood insurance, well, interesting!  I turned the rating of policy module into a team competition.  I came up with a list of "Rob's Rules" to help personalize, and humanize, some of the more critical themes.  I created a catchy cheat-sheet to help attendees learn the mountain of acronyms that were part of this government program.  I even renamed myself, "The Thriller" to add some enthusiasm and charge into an otherwise unexcited audience. It should be noted I gave myself this name two years before Michael Jackson's album and song.
I busted my tail to not just become an expert on my topic, but to also become an expert on teaching it. I even learned how to keep my audiences engaged while I did it.  Although we had a stable of trainers, insurance companies were soon calling CSC to sign up for training on flood insurance… and they wanted it taught by "some guy named, "The Thriller."
Learning to teach flood insurance is not the message behind this BLArticle®.  Learning to teach and master anydifficult topic is the message here.  Two years later, I began my next training assignment for the Farmer's Home Administration. I was hired to teach the wonders of automating the antiquated field offices. Most trainers wanted nothing to do with teaching that. For me, it was a party!  I was working with a more interesting product, and I was teaching it to a more interested audience.
Now, almost 35 years later, there is still no teaching topic that worries me.  Some would say that it's because I've been at this for a while, but I'm not sure I agree. Doing anything for a while isn't necessarily a guarantee for success.  For me, however, it was the gift of teaching something really tough, because when you teach something tough, you're forced to figure out a whole lot more than just teaching material. You're forced to be creative, and figure out ways to push the boundaries. That experience sure served me well!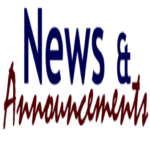 [1]For those who don't remember, the Want Ads were a section of the newspaper where employers used to advertise their job openings before there was an internet.
Facebook Comments
comments
Google+ Comments