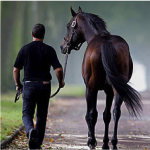 There is no debating the fact that standing before a room full of people creates pressure. The studies continue to point out that fear of heights, snakes, drowning, and needles still round out the top five biggest fears.[1] Still, those fears do not compare to the fear of public speaking.   We all deal with the pressure of public speaking. Some people excel under pressure, and others tend to wither and weaken under the weight of it. We often read about tips and ideas that help to battle this difficult nemesis during a presentation, but personally, I believe the battle is won before the presentation is ever delivered.
Clearly, repetition is the greatest friend of anyone who performs in front of others. The more we perform, the easier it becomes. But even repetition can create problems for performers because we are often lured into complacency. Do you really want to avoid any anxiety before an important meeting or presentation? I happen to look forward to that slight, uneasy feeling before a presentation. As a matter of fact, the only time I do feel any sense of real nervousness is when I feel nothing before a presentation. There's an ominous feeling in the air that this might be the day I perform flatly.
The fact is this: We want that pressure; we need that pressure, and it's that pressure that makes us unforgettable. We know that this pressure will abate once we get a few minutes into our presentation, so it's those first few minutes that are the roughest. Unfortunately, that's when the audience is judging us the hardest. When I train speakers, I work hard on working out those first few minutes of delivery, but if pressure gets in the way, the powerful opening is lost. That's why I focus so hard on what happens before a presentation is delivered. Consider these four simple thoughts to help you manage this, or for that matter, any pressure situation.
Show up early… I mean, early! It never ceases to amaze me when I see someone show up thirty minutes before a presentation and then he or she begins to set up. The pros will show up an hour before a presentation. I show up significantly earlier for a host of reasons: I might have a microphone to work with, or I might be filmed, or I'll need to coordinate audio visuals, or I'll need to test audio levels off my laptop, or I'll be looking to see if there are any audio hotspots that could create feedback, or I'll need to make sure handouts are ready for distribution or, well, you can see that an hour is not early enough. Even if you can work out all of the logistical issues in an hour, it's not early enough for the mental preparation for the presentation.
Prepare the mind. It's not uncommon for there to be a lot going on before a presentation. The client often has questions, audience members often wander up with questions, and there are support people who often want to chat. Before you know it, your name is called, and your presentation begins. Is that really the way you want to start your "race?" You show up hours early so, at least 15 minutes before a presentation begins, you don't have to worry about answering any more questions. Find a quiet area where there's a comfortable chair or take a nice, easy walk so you can clear your mind of all distractions.
Visualize. It's difficult for me to tell you exactly what to visualize because it really depends on you. Many will visualize those first steps in front of the room, and or seeing themselves successfully accomplishing the task at hand. As for me, I have a mental image of that of a racehorse getting ready to run a race. In my mind, I am walking myself slowly around a mental paddock; quiet, and at peace, relishing the thought of the race that's soon to follow.
Be grateful. Five minutes or so before a presentation, wander back into the room, and make sure that those who are running the meeting see you there. If you can, take a position behind the audience. One of the last thoughts I'd suggest you place in your mind is a simple one. Look at the back of those heads and remind yourself to be grateful. Sometimes there will be 20 heads, sometimes 200 heads, and sometimes 2,000 heads. The number is irrelevant. Be grateful that you have a rare, and precious opportunity to be heard. At this moment in time, that audience is there to listen to you. The audience is not your opponent, but rather a gift.
When placed under pressure, we get caught up in so many unnecessary worries that are usually not under our control. Why create even more stress by taking your mind to a negative place? Preparation is the secret weapon and not just preparation for the presentation, but also preparation for that time before the presentation. Properly prepared, doesn't it make sense to take it to a positive place? Just remind yourself that these are the moments in life that make us feel alive. That's something you can control! Enjoy your race.
[1] Chapman University Survey on American Fears
Facebook Comments
comments
Google+ Comments