Meet Rob Jolles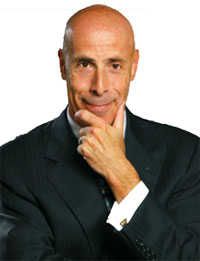 A sought-after speaker and best-selling author, Rob Jolles teaches, entertains, and inspires audiences worldwide.
Rob draws on more than thirty years of experience to teach people how to change minds. His programs on influence and persuasion are in global demand, reaching organizations in North America, Europe, Africa, and the Far East. And in showing clients not just "how to" but also "why to," he stirs individuals and companies to create real, lasting change.
Today, Rob's keynotes and workshops attract many diverse audiences, from Global 100 companies to growing entrepreneurial enterprises, from parents to professional negotiators. His best-selling books, including Customer Centered Selling and How to Run Seminars & Workshops, have been translated into more than a dozen languages. He lives in Great Falls, Virginia.
Clients
Over a period of 25 years:
•Rob's books have been translated into over a dozen languages.
•His programs have been delivered in over 20 countries.
•His clients include over 50 financial institutions including Goldman Sachs, American Century, Smith Barney, and Bank of America.
•His work with universities include Harvard University, American University, Michigan State University, and the University of Houston.
•His work with other Fortune 500 clients include Disney, NASA, Nortel, GE, Toyota,
•and the list goes on and on!
Check out our Client List to see which companies have chosen us as partners in their satisfying their training, and meeting needs.
Why Rob Jolles?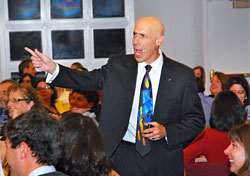 The goal of motivating, inspiring, and entertaining an audience is not lost on Rob Jolles, however, it means nothing if the ideas presented are not informative and measurable. A pioneer in teaching repeatable, predictable processes, from keynote, to training seminar, Rob includes actionable implementation strategies in every presentation. To assure any presentation delivered doesn't fall into the, "flavor of the month" category, all keynotes are presented with speaker's notes handouts, and all workshops are presented with participant guides, job aids, and personal extended training workbooks.
Rob in Action
Thinking of hiring Rob for your next meeting, but would like to get a look at him in action? Take a look at Rob's speaker video.