Latest BLArticle®
Part blog...part article, it's a BLArticle®!
May 15, 2015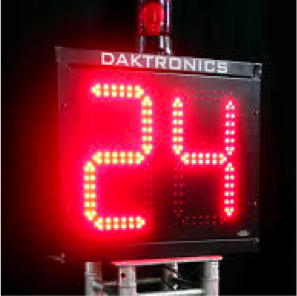 I was a lucky kid for many reasons, and one reason was because I had a Dad, Lee Jolles, who taught me many amazing things. One of the best things he taught me was something he didn't realize he was teaching me. You see, like most parents, my Dad always wanted to hear about my day. He would pull up a chair, look me in the eye, and lock into whatever words of mine would follow… for about 45 seconds. Then, he would drift … Read More »
Rob's Latest Book: How To Change Minds
In his new groundbreaking book, Rob draws on his highly successful sales background to lay out a simple, repeatable, measurable process for changing someone's mind. This is not done by telling people what you think they should do. However well-intentioned, the fact is people fear change, and resist being pushed, even in the right direction.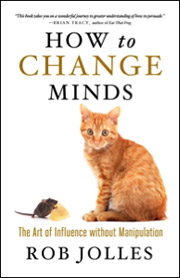 Instead, you will be introduced to a repeatable, predictable and measurable process to skillfully lead others to discover for themselves the long-term impact of not changing helping others to fully embrace the changes they need to make.
The book is filled with sometimes funny, sometimes moving stories illustrating how challenging changing minds can be and the frequent gray line between influence and manipulation. Following Rob Jolles's wise advice will ensure that changing someone's mind is never an act of coercion but rather one of caring and compassion.
You'll learn:
The ethics involved in influence
The decision cycle that people go through when contemplating change
How to establish trust
How to create urgency
How to begin a conversation
How to commit someone to change
How to handle objections to change
How to strategically prepare for any conversation that requires change
The Jolles Academy
Upcoming Jolles Academy Workshop
"How to Change Minds"
One and Two-Day WorkshopsFebruary 25 and 26, 2015
Repeatable, predictable processes that are based on over 25 years of research, refinement, and delivery. More info >>
Breaking News!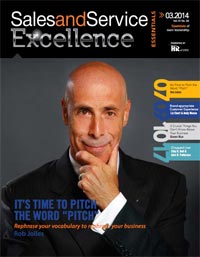 Rob's article It's Time to Pitch the Word "Pitch" is on the cover of the March issue of Sales and Service Excellence! View the PDF here
How To Change Minds on WealthManagement.com's List of 10 Best Business Books of 2013!
Photo Marketing Association News published Rob's article under Business Success: To Change Minds, Understand the 6 Stages of the Human Decision Cycle
Facing Friction? Top Execs Delve Below The Surface By Sonja Carberry, FOR INVESTOR'S BUSINESS DAILY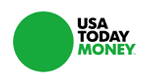 Rob and his new book How To Change Minds are featured in the Moneysection of USA Today, in the article On the Job: Art of influence is in how you ask
See also these recented published book reviews: